nbn™ Ready ADSL2 +
Unlimited data | $54.99/mth
No Lock-In | Total min 154.98
Add unlimited home phone calls for $10/mth
FREE nbn™ upgrade. No termination, transfer or activation fees.1
2.

Select your data usage
3.

Select your contract length
18 months
FREE activation4
12 months
$59.99 activation
No lock-in
$99.99 activation
---
Select your extras
Unlimited Home Phone (VoIP) & WiFi Modem5
$10/mth
Unlimited Calls:

Local & National

1300 / 13 numbers

Australian mobiles

International calls to:
UK, NZ, USA, GER, HK, JPN, FR, CAN, CHN & SNG. Other country call rates

Line Rental

State of the art call features

Free nbn™ WiFi Modem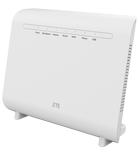 VoIP Enabled WiFi Gigabit Modem Router
WiFi Modem5
(valued at $160)
$

59

Upfront*

nbn™ approved. High speed AC 1600 Mbps dual channel WiFi.

Preconfigured for data & voice.

Use with your exisiting telephone.

*$20 Shipping fee applies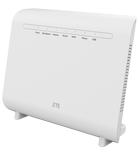 VoIP Enabled WiFi Gigabit Modem Router
Your plan summary
Monthly Data:
100 GB | $39.99/mth
Contract length3:
18 months | $0 Activation
New Development fee7:
$
Total upfront charges:
$0.00
Minimum total cost over a contract is $539.
1 When nbn™ is available at your address you can upgrade within your contract period to any Exetel nbn™ plan available on the website without incurring an early termination fee. If you elect to upgrade to nbn™ on a 12 or 18 month plan your nbn™ broadband activation fee is free. You need to purchase an nbn™ ready modem if you don't have one. Upgrading to a month to month nbn™ plan will incur a $99.99 activation fee.
2 To landlines only. Click here for international call rates.
3 A payment verification charge of $1 will be debited at the time of sale. This will be credited back to you on your first invoice.
4 The Exetel Broadband Plan Activation Fee is free. Depending on the service ordered, there may be additional up-front charges which are not a part of this promotion. These include, but are not limited to, charges such as Phone Line Activation Fee or Copper Line Installation Charges, Lead-in or Additional Cabling, Equipment Charges such as Modems, Routers or Splitters, Missed Appointment Fees or any complex on site work required to provide a functional broadband service. Residential plans only.
5 A $20 shipping charge applies.
Your plan summary
Monthly data:
100 GB
| $
39.99
/mth
Contract length:
18 months
| $
0
Activation
Total upfront charges3:
$
0.00
Included with your ADSL2+ plan:
Generous data allowances
Unlike many other internet providers we don't split your download allowance between peak and off peak times periods. We give you 100% of your allowance to use whenever you choose to use it.
No excess quota charge
Rather than charge you for additional data downloads once you've hit your monthly allowance, we shape the speed of your service. That way you avoid any nasty bill surprises. And you can always upgrade your plan at any time or buy extra GB's if you want.
$10/mth Unlimited Home Calls
You can choose to add a $10/mth Unlimited Home Phone Call Pack and get line Rental plus Unlimited Local, National Calls to AU Mobiles and International calls to Top 10 Destinations.
Free public static IP address
We include a free static IP address with your broadband plan saving you up to $10 per month when compared to other providers.
Optimised for streaming
We optimise the performance of IPTV streaming services to ensure you get the best possible viewing experience.
Cheaper prices on modems
Our premium quality modems come preconfigured for data and phone. Just plug and play.
30 Free email addresses
That's a lot of email addresses. More than enough to cover everyone in your household. If you're a club or association you've got enough to cover email addresses to cover many of your members.
Flexible contract terms
Choose between 18 or 12 month contract or go month to month with no lock in!
Join over 120,000 people
When you switch to Exetel you can be confident that you are joining over 120,000 Australian who have saved on their nbn™ and broadband with us.
Why choose us?
Looking for the best ADSL provider?
Exetel is one of Australia's most trusted and best ADSL providers. Since our launch, over 120,000 Australian's have saved on their broadband with us.
ADSL provider you can trust.
We've been around for over 10 years. Exetel is Australia's largest independant internet service provider.
Cheaper ADSL. Lower prices. More data.
Because we keep our overheads as low as possible, our ADSL prices are amongst the cheapest available. All our tour ADSL2+ plans offer generous data allowances.
Unlimited ADSL Plans
If you want the peace of mind that comes with not having to worry about your data usage, then check out our Unlimited ADSL plans.

Note that Exetel's Acceptable Use Policy applies.
Ranked #1 for Netflix
Exetel ranked #1 for video streaming by Netflix for September 2017 to January 2018.
If you're looking for nbn™ broadband that's optimised for video streaming you'll love our nbn™ plans.
Experience the new internet.
Exetel provides a full range of telecommunication services. In addition to great value ADSL plans, we provide a full range of nbn™ and fibre plans.
▲