Fast fibre plans for apartments
and new housing estates
Unlimited data | $59.99/mth
Fibre12 speed | No Lock-in | Total min $118.99
Our fibre network partners

Available subject to qualification. See Things You Need Know.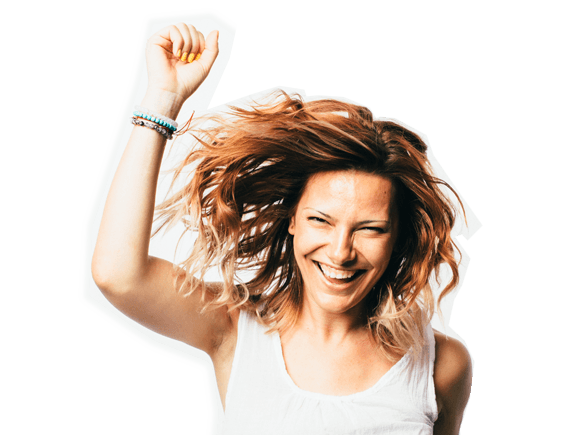 Exetel Fibre Broadband Terms of Use
You must be over 18 years old to purchase this broadband or broadband and home phone service. To transfer a service from another provider to Exetel, you must be the account holder of that service.
The service qualification check is only a preliminary result of plans and prices available in your area. Please note that the result may vary as we process your order and connection.
Uploads and downloads are counted towards your monthly data allowance. Once you exceed your monthly allowance your download and upload speeds will be restricted to 256/256kbps for the remainder of your billing month.
Full Terms & Conditions see here
Fibre Connected Apartments & Housing Estates
If you live in a fibre connected apartment or housing estate, Exetel can connect you to the right high-speed fibre broadband plan.
Exetel delivers to most households on networks built by OptiComm, OPENetworks, LBNCo, RedTrain and Telstra.
Free Activation
Where advertised as free, the Exetel broadband plan activation fee only is free. Depending on the service ordered, there may be additional up-front charges which are not free. These charges include, but are not limited to, charges such as Phone Line Activation Fee or Copper Line Installation Charges, Lead-in or Additional Cabling, Additional Line Fee, Equipment Charges such as Modems, Routers or Splitters, Missed Appointment Fees or any complex on site work required to provide a functional broadband service. Charges are dependent on the type of work that needs to be done and will be decided by Exetel's network supplier and passed on to you at cost price (plus GST).
Total Minimum Costs
12-month contract term = ((Monthly Broadband Plan Charge + Optional Add-On Features) x 12 months) + Service Activation Charge.
Month-to-Month contract term = ((Monthly Broadband Plan Charge + Optional Add-On Features) x 1 month) + Service Activation Charge.
Additional service connection charges may apply depending on the type of connection (or reconnection) and the type of work required to activate your new broadband service.
Early Termination Costs
Unless there has been a major failure to comply with statutory guarantee under the Australian Consumer Law an Early Termination Charge (ETC) is payable if you wish to cancel this broadband service within the minimum contract term.
The ETC will be pro-rated by the number of months remaining in your minimum contract period. You may cancel your service at any time by giving Exetel thirty (30) days' notice (including if you do not wish to continue to use the service after the end of the minimum term of the contract). For example: if you cancel a 12-month contract with 3 months remaining after the notice period ends then the Early Termination Charge would be calculated as $299 divided by 12 months times 3 months. This would amount to an ETC of $74.75 including GST.
Early termination charges are as follows:
12-month contract: $299 including GST
Month-to-month contract: No Early Termination Charge (ETC) applies.
Battery Back-Up
Exetel does not provide battery backup for any Exetel Fibre service. You should be aware of the implications of a mains power outage:
Your Network Termination Device (NTD) will not function.
Your internet connection will not operate.
Your telephone handset connected via your NTD won't work and you won't be able to make calls, including Emergency 000 services.
Your back-to-base alarm system or medical alarm which relies on an internet connection will not work.
Your mobile phone should be fully charged just in case you need to make emergency calls.
Home Phone (VoIP) Service
When you order your service, you can choose to transfer your existing phone number to Exetel Home Phone (VoIP) service. As a VoIP service, your calls will be made over the internet rather than the PSTN network. You will require a VoIP capable modem to connect this service.
This will give you will access super-low, Pay-As-You-Go call rates. Porting your number is free.
Pay-As-You-Go Call Rates (Home Phone VoIP):
| | |
| --- | --- |
| Untimed Local Calls: | 10c/call |
| National Calls: | 10c/call |
| Calls to Australian mobiles: | 20c/min |
| Untimed 13/1300 Calls: | 25c/call |
| Untimed 1223: | $1.00/call |
| Untimed 1225: | $1.65/call |
| Exetel to Exetel: | FREE |
| International Calls: | https://www.exetel.com.au/phone/voip-international |
Unlimited Home Phone (VoIP) Service
This optional, add-on service allows you to make an unlimited number of untimed calls to the nominated destinations which is covered by the monthly cost of the Unlimited Home Phone (VoIP) Service. This includes an unlimited number of untimed calls to local, 13/1300, standard national and Australian mobile numbers in Australia.
This add-on service also allows you to make an unlimited number of untimed calls to fixed landline numbers in the following countries: United Kingdom, New Zealand, United States of America, China, Germany, France, Hong Kong, Canada, Japan and Singapore.
Charges for calls made that are not included in your Unlimited Home Phone (VoIP) Service will be payable in addition to the total minimum monthly service cost. International, satellite calls and Directory Assistance calls that are not included in the Unlimited Home Phone (VoIP) service and will have per minute rates (billed per second) applied.
This service is for residential consumers and may not be used for commercial purposes. Please visit our Telephone Acceptable Use Policy for more details.
Exetel does not offer Priority Assistance
Telstra's Priority Assistance is a service designed to help customers who have (or are living with someone who has) a diagnosed life-threatening medical condition, and whose life may be at risk without access to a fully operational phone service.
The Exetel Home Phone Service does not support "Priority Assistance" service features. Telstra is the only carrier required to provide priority assistance services to its customers as a condition of its licence. For more information about Priority Assistance Services, please refer to https://www.telstra.com.au/consumer-advice/customer-service/priority-assistance.
Hardware
To ensure the optimum performance of your service, and to allow Exetel to deliver full technical support we recommend purchasing our ZTE H268A modem when you order your service. Full specifications for the modem can be found here.
Billing and payments
When you place your order with Exetel, a payment verification charge of $1 will be debited from your credit card or bank account. This will be credited back to you on your first monthly bill, or immediately if your service cannot be connected.
If you have ordered a modem from Exetel we will email you your bill for the modem and shipping costs at least 4 days before your service is activated. We will also debit your account at the same time.
Once your service is active, we will email your activation bill and after 10 business days of the invoice date, we will debit your credit card or bank account for:
Any broadband activation charges due
Any additional service connection charges (such as New Development Fees or additional site work)
Pro-rata first month charge for your service based on the date activated to the end of the billing cycle
If your service is activated after the 14th of the month you will be billed the following months recurring plan fee
After this, your monthly bill will be emailed to you on the 14th of each month in pdf format to the nominated email account provided during the ordering process.
Your nominated bank account or credit card will be debited after 10 business days of your receiving your monthly invoice.
Changing your plan
We don't charge you a plan change fee to switch between Exetel Fibre plans on the same network. Changing plan is free and as simple as logging into My Exetel. You can switch between Exetel Fibre plans no more than once each month.
Your plan change will come into effect from the date your next invoice is issued so long as you have submitted your plan change request 2 days before your invoice issue date.
Changes submitted less than 2 days before your next invoice is issued will take effect the following month. The cost of your new plan will appear on your next invoice.
These plan change terms apply to the Fibre plans advertised on this website. Existing customers may have different plan change terms.
Credit check
When you order a service, Exetel may give information about you to a credit reporting agency to obtain a consumer credit report about you and/or allow the credit reporting agency to create or maintain a credit information file containing information about you. This information may include the details given by you to Exetel when ordering your service.
FTTB-Wholesale
If your address is serviced by the FTTB-Wholesale network, you will be charged an upfront Installation Fee of $149 to physically connect your fibre service. Depending on building and site conditions, there may also be additional on-site work required, and costs payable, to connect your premises to an active service. Please note that the Installation Fee is in addition to your Broadband Activation Fee. If you purchase a 12-month contract the FTTTB-W Broadband Activation is free, however the Installation Fee still applies.
LBNCo New Developments Charge
LBNCo charges a New Development Charge which is applicable to all Internet Service Providers. If your address has been classified by LBNCo as a new development, Exetel will be charged $300 by LNBCo. Exetel will charge you a $300 New Development Charge to connect your service. You can elect to pay this charge off monthly by selecting an 12-month contract term with Exetel. If you do, the monthly instalment of the New Development Charge will be applied to your monthly invoice for the life of your contract term. Should you cancel your service before your contract expires, any unpaid monthly New Development Charges will be added to your Early Termination Fee. Customers choosing a No Lock-in contract will be charged the once-off $300 New Development Fee on their first invoice. The LBNCo New Development Charge is in addition to Exetel's Service Activation Fee.
Telstra Fibre Service
This broadband service is available in limited areas and comes bundled with a phone line service supplied over the Telstra network. Exetel will charge you for the calls as follows:
Pay-As-You-Go Call Rates:
| | |
| --- | --- |
| Untimed Local Calls: | 20c/call |
| National Calls: | 15c/min + 35c/call |
| Calls to Australian mobiles: | 35c/min + 35c/call |
| Untimed 13/1300 Calls: | 30c/call |
| International Calls: | Telstra Network Charges |
What is CG-NAT?
Carrier-Grade Network Address Translation is a method of sharing a single unique public Internet Protocol (IP) address with multiple customer internet services. This allows internet providers to extend their pool of remaining Internet Protocol Version 4 (IPv4) addresses.
Why is Exetel changing to CG-NAT?
Globally, the pool of available IPv4 addresses will soon be exhausted, so Exetel has chosen to use CG-NAT as a way to share the limited supply of public IPv4 addresses ahead of full deployment of IPv6.
How does CG-NAT affect me?
CG-NAT will not affect the majority of new Exetel customers. However, there are some applications - such as web or email servers or remote access to security cameras and devices - that may depend on a static IPv4 public address to work.
If you are an existing Exetel customer with an existing Exetel static public IPv4 address you will retain this address.
How do I opt-out of CG-NAT?
If you need to discuss your service or opt-out of CG-NAT, you can call our technical support staff on 13 39 38.