Fast fibre plans for apartments
and new housing estates
Unlimited data | $59.99/mth
Fibre12 speed | No Lock-in | Total min $118.99
Our fibre network partners

Available subject to qualification. See Things You Need Know.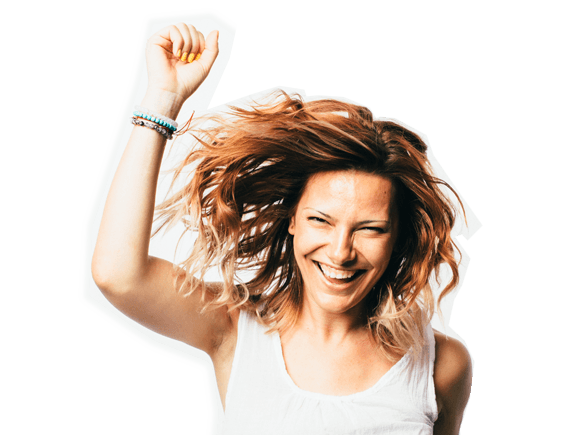 Your questions about Exetel fibre broadband answered
What are Exetel fibre services?
Exetel fibre services are a product category made up of a number of high-speed internet networks that have been privately constructed to compete against the nbnTM. They are built to provide you with access to the fastest possible internet service (data and phone) if you live in buildings or housing estates these Exetel fibre services providers have chosen to connect.
These private Exetel fibre providers are:
OptiComm
Telstra Velocity
FTTB-Wholesale
LBNCo
OPENetworks
RedTrain
When can I connect?
Check your address to find out if Exetel fibre services are available at your address. If the Exetel fibre is available at your address, you can order your service straight away.
How do I connect to fibre broadband?
Your building or housing estate owner will typically let you know if your home is or will soon be connected to one of the Exetel fibre service networks. Your home will be connected via either fibre-to-the-premises (FTTP), fibre-to-the-basement (FTTB) or Hybrid Fibre Coax (HFC) technologies.
Once connected you need to choose your fibre plan. This is pretty simple. We typically have 2 or 3 download speeds and 3 monthly data allowances to select from. Check out our range of plans here.  Exetel Fibre Plans.
Once you have signed up for your plan, we'll work on your behalf with our Exetel fibre network supplier to make sure the connection happens as smoothly as possible.
What is the Exetel New Developments Charge?
On 1 April 2016, the Government mandated that all Fibre Network providers, including NBN Co and Exetel fibre network suppliers introduce a New Development Charge which is applicable to all high speed network providers. If your premises has been classified by an Exetel fibre network supplier as a new development, Exetel will need to charge you the $300 including GST New Developments Charge to connect your service. During the process of activating your fibre service you will be informed by Exetel that your premises has been classified as a new development by our network supplier and will be given the option not to proceed with your order.
Will all Exetel fibre connected homes receive the highest speeds?
Yes, all access lines (the line supporting your premises to the Exetel fibre service) can support all speeds tiers. The fastest speed tier available onan FTTB access line connection is a speed range of 50-90Mbps.
100 speed-tier is available for FTTP and HFC connections.
It is not possible to confirm the maximum access line speed for any FTTB connection until after the service has been installed. Once a service has been installed and activated, the maximum access line speed will be tested. If your line will not support your chosen speed tier, Exetel will inform you and offer to move you to a lower speed tier and refund any extra money you have paid for the higher speed tier.
Note that a speed tier speed represents only the theoretical maximum speed of the access line connecting your premises to the Exetel fibre service. The actual data transfer speeds that you experience, particularly during busy periods, may be limited by demand in other parts of the network and will typically be much slower. For more information about Exetel fibre service speeds and factors that affect them, see About fibre speeds.
Do I need a new modem?
As Exetel fibre services uses multiple technologies such as VDSL2, we strongly recommend that you use our supplied WiFi modems. Our modems are configured in advance and certified by Exetel to work with the specific Exetel Fibre Service technology at your place. We are also able to provide full support. If you are thinking of using your current modem, there is a chance that it will not work with your Exetel fibre service connection.
What type of modem router do I need for a FTTB service?
Your FTTB VDSL connection will require a modem router that is compliant with the Exetel Fibre Service VDSL2 equipment specifications. Modem routers purchased from Exetel are compliant and Exetel fibre service network supplier registered.
If your VDSL2 modem router is not registered as compliant with the Exetel Fibre service network supplier, then the network supplier may, in some circumstances be unwilling to investigate or repair a fault associated with your service. In some cases, they may place a service into a repair profile and/or suspend a service if they determine that the VDSL2 equipment is causing detriment to other services. It is not enough for a modem to just have VDSL2 support – it must support all of the required network supplier features and have them switched on.
This is why we advise purchasing our recommended VDSL2 modem routers as these have been certified to work and are registered with our Exetel fibre service networks. This means we can ensure your service works as expected and provide full support.
How do I organise for cabling to be repaired, or new cabling to be installed, if my premises needs it?
If you would prefer to shop around for your own cable technician, rather than use the network carrier technician to install or repair your B-side or internal cabling, make sure you use a Registered Cabler. To find the Registered Cabler nearest you, please visit http://www.registeredcablers.com.au/find-cablers
Can I have a landline phone number?
Yes, as an Exetel fibre customer, you can simply subscribe to our Home Phone (VoIP) service via this website or the My Exetel facility. You can also port an existing phone number to your new VoIP service.
Porting a phone number is free of charge and may take between 10 to 15 business days to complete depending on your current provider. During the last day of this process prior to porting completion, you may not be able to receive incoming calls or make outgoing calls for a short period of time until the port is completed.
If you cannot manage without your incoming calls during the transfer process, please contact us on 13 39 38 to discuss your options.
To transfer your number, you need your current phone and supplier account number details when ordering. If you are currently on a contract for your telephone service, an Early Termination Charge may apply with your current provider, for which you are responsible.
If you ordered an Exetel modem this will be dispatched with settings preconfigured for both your data and voice service. You can however configure Exetel's VoIP service on you own VoIP enabled modem. Or contact our support team for help on 13 39 38.
We will send you a confirmation e-mail once your Home Phone (VoIP) service is active. Once active you should check with your previous telephone provider to ensure they do not continue to bill you.
Some service transfers can be delayed or fail due to special call features which are attached to the current service. Special call and service features need to be removed by your current telephone provider before you transfer your service to Exetel.
How long will it take to connect my service?
The time it takes to connect your Exetel fibre service will vary depending on a number of factors such as the type of service being connected and the availability of Exetel fibre service field staff (if required). Typically, most Exetel fibre services are pre-provisioned in your premises. However, if they are not:
LBNCo
Infrastructure in Place = Approximately up to 5 business Days
Infrastructure not in Place = Approximately up to 20 business Days
OptiComm
Infrastructure in Place = Approximately up to 3 business days
Infrastructure not in Place = Approximately up to 20 business days
OPENetworks
Infrastructure in Place = Approximately up to 10 business Days
Infrastructure not in Place = Approximately up to 20 business Days
Telstra Fibre
Infrastructure in Place = Approximately up to 10 business Days
Infrastructure not in Place= Approximately up to 20 business Days
RedTrain
Infrastructure in Place = Approximately up to 7 business Days
Infrastructure not in Place = Approximately up to 10 business Days
The timing above may vary. Whilst Exetel endeavours to connect your new service as quickly as possible, there may be many factors outside of our control.
What is CG-NAT?
Carrier-Grade Network Address Translation is a method of sharing a single unique public Internet Protocol (IP) address with multiple customer internet services. This allows internet providers to extend their pool of remaining Internet Protocol Version 4 (IPv4) addresses.
Why is Exetel changing to CG-NAT?
Globally, the pool of available IPv4 addresses will soon be exhausted, so Exetel has chosen to use CG-NAT as a way to share the limited supply of public IPv4 addresses ahead of full deployment of IPv6.
How does CG-NAT affect me?
CG-NAT will not affect the majority of new Exetel customers. However, there are some applications - such as web or email servers or remote access to security cameras and devices - that may depend on a static IPv4 public address to work.
If you are an existing Exetel customer with an existing Exetel static public IPv4 address you will retain this address.
How do I opt-out of CG-NAT?
If you need to discuss your service or opt-out of CG-NAT, you can call our technical support staff on 13 39 38.