Get online fast with
Home Wireless Broadband
Order now for
3rd MONTH FREE

on No Lock-in plan
Choose a Home Wireless Broadband plan
3rd month
FREE
on any month to
month plan
No Lock-in plan
Included data:
250GB
Monthly cost:
$69.99/mth
Upfront modem charge: $185
Free shipping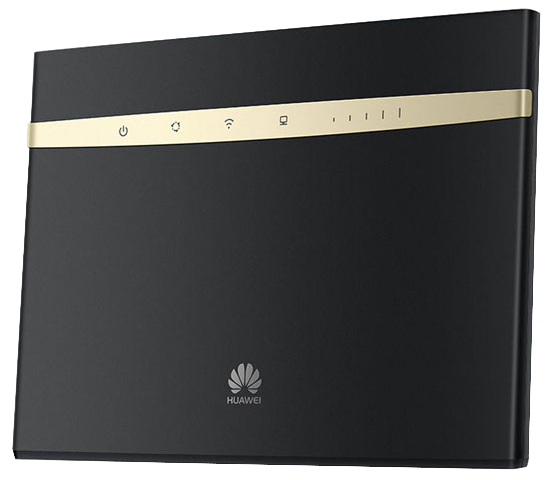 Huawei 4G B525
Total minimum cost $254.99
Data cost per GB $0.28
Uploads and downloads counted in usage
Excess data charge is $10 per 10GB block
(Limit of 5 blocks for total 50GB)
Speed shaping to 256kbs after 250GB usage
Critical Information Summary
Check out these great features
250GB anytime data usage (uploads and downloads counted)
Plug and play. Just insert SIM Card and power on
Get online faster. Connect within 24 hours
Choice of great value plans - including month-to-month, 12-month and 24-month terms
Speeds up to 12/1 download/upload in areas where you connect to 2300 Mhz spectrum
Powerful Huawei 4G Router B525 - FREE on 24-month plan
Discounted modem on 12-month plan
Modem supports 64 simultaneous connection. 4 x Gigabit Ethernet ports
Free modem shipping
Order by credit card for quick delivery
3rd MONTH FREE – month-to-month plan
If you order a home wireless service on a month-to-month plan the third full month is free. You will be charge pro-rated fees for the first partial month to the end of the billing cycle, and full monthly access fees in the first and second full months. Your modem will be billed to you on placement of your order. You will receive a credit on your account, equal to a full-month's access fee, on your third full-month bill.
Service Qualification
The Exetel Home Wireless Home Broadband service is available in selected homes in selected areas.
Included data
Your home wireless broadband service comes with a 250GB plan (pro-rated in the first month). Data usage is counted in kilobytes and includes uploads and downloads. Excess data is automatically charged at $10 for an additional 10GB (pro-rated in the first month) up to a maximum of 5 top ups per month (pro-rated in the first month). If data usage exceeds 250GB (pro-rated in the first month) your service will be slowed to 256Kbps.
Serviceability
This service is only available in selected areas on the Optus 4G Plus network with the modem supplied by Exetel at the address specified in your application. There may also be technical or commercial reasons that affect your ability to access the service at your address. Check your service availability here. We recommend that you position your modem close to a window to maximise signal strength. There are many places you can buy external antennas to improve signal strength (Exetel does not sell these).
About speed
Whilst the Exetel Home Wireless Broadband service uses the Optus 4G Plus network, it is designed to be used in the home and its data speeds are different to mobile and mobile broadband speeds on the Optus 4G Plus network. In metropolitan areas where there is 2300 MHz coverage at your nominated address, download and upload speeds of up to 12/1 Mbps are available. If 2300 MHz coverage is not available at your nominated address, download and upload speeds of up to 5/1 Mbps are available.
Your actual speed will depend on a number of factors including congestion, location, local conditions, hardware, software and general internet traffic.
The SIM Card supplied with the modem must not be removed and will not work in any other device.
Hardware
The modem supplied with this home wireless broadband service is Huawei B525s-65a LTE CPE. The modem is a wireless gateway that integrates LTE and high-speed Ethernet uplink access and supports diverse data access and voice services. Learn more here.
Payment verification
A payment verification charge of $1 will be debited to your account at the time of sale. This will be credited back to you on your first invoice. You can also organise to pay by Direct Debit
▲